I've been in and around telecoms and broadband for at least the last 25 years in one way or another. Over that time I've developed a broad range of skills which make me an effective broadband strategist.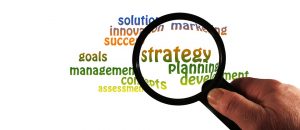 What strategic skills do I bring?
The policy space and how to use it to an operators advantage. Also how to develop a constructive dialogue with policy makers to ensure your voice is heard.
Using open access and wholesale models to your advantage, and how they may fit with an internal retail service offering.
Strategically adapting your business model to optimise your market position, investment characteristics, technical choices, geography, etc.
Using geospatial and data science to hone product strategy and target network deployment. Linking market analysis to automated design strategies to develop scale early in a companies development.
With the UK Government's full fibre strategy, there has never been a more exciting time to be in the broadband industry.
Every operator, fixed and wireless, will be affected so its never been a more important time for the industry to talk.
I'm always happy to discuss anything about the broadband industry from local technical or service choices to how the fibre switch-off could happen.